"The Fremont Centre Theatre in South Pasadena is one of the great Art
secrets of the San Gabriel Valley!" –Pasadena Star News
Become a Jewel of the FCT!

Help us continue to bring imagination to our stage! Please consider giving us a tax-deductible donation and become a Jewel of the FCT! Donations may be made in your own name or in honor or memory of a loved one. You are welcome to contribute any amount, or select a donor level:
Jade $25+, Ruby $100+, Sapphire $250+, Diamond $500+, Emerald $1,000+, Hope Diamond $5,000+
To make a secure donation online, click the Donate button.
To give by mail, please fill out our donation form and include a check made out to Fremont Centre Theatre.
Mail check & form to: Fremont Centre Theatre 1000 Fremont Ave. Ste. 100, South Pasadena, CA 91030.
Have Your Own Chair!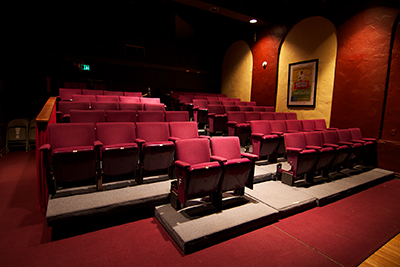 For a tax deductible donation of $850, you will get a chair especially for you or someone you wish to honor! The chair includes a name plaque and will be reserved when you attend a show. Please call (626) 441-5977 for more information.