Become a Jewel of the FCT!

Help us continue to bring imagination to our stage! Please consider giving us a tax-deductible donation and become a Jewel of the FCT! Donations may be made in your own name or in honor or memory of a loved one. You are welcome to contribute any amount, or select a donor level:
Jade $25+, Ruby $100+, Sapphire $250+, Diamond $500+, Emerald $1,000+, Hope Diamond $5,000+
To make a secure donation online, click the Donate button.
To give by mail, please fill out our donation form and include a check made out to Fremont Centre Theatre.
Mail check & form to: Fremont Centre Theatre 1000 Fremont Ave. Ste. 100, South Pasadena, CA 91030.
Help the Theatre without spending a Dime!

Sign up your Ralph's Rewards Card and up to 4% of your grocery bill will be donated to the theatre!
Visit www.Ralphs.com and follow these steps:
1. Sign in or register for a Ralph's online account.
2. Under My Account, click Account Settings and scroll down to Community Rewards.
3. Search for California Performing Arts Centre, or group number 81950, then select it under Organization Name.
4. Click Save! (Remember to update your account preferences each year for continued support of the theatre.)
Have Your Own Chair!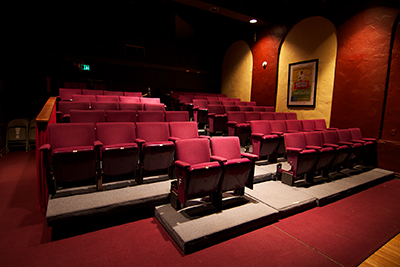 For a tax deductible donation of $850, you will get a chair especially for you or someone you wish to honor! The chair includes a name plaque and will be reserved when you attend a show. Please call (626) 441-5977 for more information.