"The Fremont Centre Theatre in South Pasadena is one of the great Art
secrets of the San Gabriel Valley!" –Pasadena Star News
Become a Jewel of the FCT!

Help us continue to bring imagination to our stage! Please consider giving us a tax-deductible donation and become a Jewel of the FCT! Donations may be made in your own name or in honor or memory of a loved one. You are welcome to contribute any amount, or select a donor level:
Jade $25+, Ruby $100+, Sapphire $250+, Diamond $500+, Emerald $1,000+, Hope Diamond $5,000+
To Give By Mail:
Download our donation form here. Include a check made out to Fremont Centre Theatre and mail to:
Fremont Centre Theatre, 1000 Fremont Ave. Ste. 100, South Pasadena, CA 91030.
Have Your Own Chair!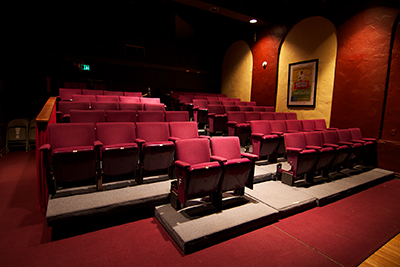 For a tax deductible donation of $850, you will get a chair especially for you or someone you wish to honor! The chair includes a name plaque and will be reserved when you attend a show. Please call (626) 441-5977 for more information.
How to Help the FCT Without Spending a Dime!

Amazon will now donate 0.5% of the price of your eligible AmazonSmile purchases to Fremont Centre Theatre when you shop at AmazonSmile! Visit smile.amazon.com and follow these steps:
1. Sign in with your existing email address and password, or create a new account, and then select Fremont Centre Theatre.
2. Get the

AmazonSmile1Button the easiest way to start your shopping at AmazonSmile.
3. Share your support on

Facebook and

Twitter.
Remember: The Fremont Centre Theatre only benefits when you start at smile.amazon.com!
AmazonSmile is the same Amazon you know. Same products, same prices, same service. We thank you for your support!

Ralph's Grocery Stores will donate up to 4% of your grocery bill to the FCT if you register your Rewards card at www.ralphs.com.
To enroll online, visit www.Ralphs.com and follow these steps:
1. Click Sign In (or Register for a new account).
2. Click on 'My Account' (In the top right hand corner)
3. On your account page, scroll down to Community Rewards.
4. Click EDIT and search for Fremont Centre Theatre.
5. Select our name and click ENROLL - You're all done*!
To Enroll at Checkout:
Send us your name & mailing address and we will mail you a letter that you can present to the cashier upon checkout. You must present your Rewards card (or phone number) at checkout to complete enrollment.
WE THANK YOU FOR YOUR SUPPORT!
*Enrollment in the Community Contribution Program expires each year in August. You must re-enroll beginning September 1 each year to continue your support of Fremont Centre Theatre.