"The Fremont Centre Theatre stage has been graced during its past years by such varied & exceptional talent that we are constantly in awe of those whose limelight we have been privileged to share" –Backstage West
On Stage now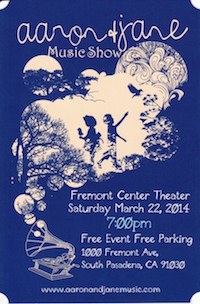 FREE CONCERT
!
Saturday, March 22 @ 7pm
Aaron & Jane Music - One guy, one girl, one guitar, one cello.
Aaron & Jane's music draws you into an intimate reverie with their haunting sound. Aaron & Jane combines cello & guitar, creating a sweet simple acoustic sound with a homespun feel.
Come and experience the fantastical world of Aaron & Jane, as they take you on a musical journey with creative stops along the way. Partake of their sounds, sweets, and surprises! Open to everyone.
No reservations required, arrive early, seating is limited!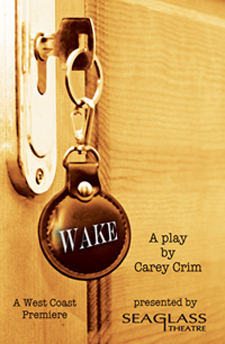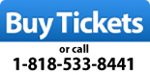 April 26-May 25, 2014-WEST COAST PREMIERE!
Wake
A play by Carey Crim presented by SeaGlass Theatre.
Thurs, Fri & Sat @ 8pm, Sun @ 3pm.
Regular tickets $25, student/senior $20.
Preview Friday, Apr. 25 @ 8pm – $12.50.
Opening Night Saturday, Apr. 26 @ 8pm –$35.
Molly Harrison is an agoraphobic mortician, anchored to the safety of her funeral home for over three years. Her vivacious mother and precocious teenage daughter try in their own humorous ways to help her take that first step down the front walk, including hypnosis, sensory-overload therapy and a trip to Moscow. But in the end, Molly must realize what is truly important in her life before the power of love can finally inspire her to embrace the world again.
In the News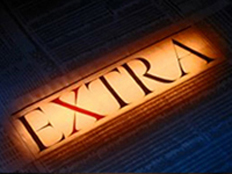 "Holding On~Letting Go" Kickstarter Campaign Successfully Funded!
Our Kickstarter campaign to take our acclaimed show "Holding On~Letting Go" to the prestigious 2013 National Black Theatre Festival was a success! We thank all of our wonderful donors who made it possible to present this special show to a larger audience. For a list of all those who made our trip possible visit our Kickstarter Donor Angels page.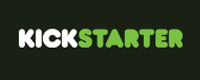 Click the Kickstarter button for more information about our campaign, including a video preview of the show!
Recent Interviews