"The Fremont Centre Theatre stage has been graced during its past years by such varied & exceptional talent that we are constantly in awe of those whose limelight we have been privileged to share" –Backstage West
Ongoing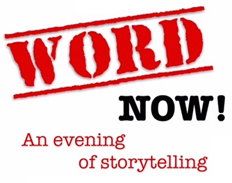 Next Performance To Be Announced
Word NOW! An Evening of Storytelling
Presented by Word Now Productions and
Fremont Centre Theatre. Tickets $15.
Visit www.wordnowstories.com for bios on our storytellers scheduled to perform and to listen to and download podcasts from our previous shows.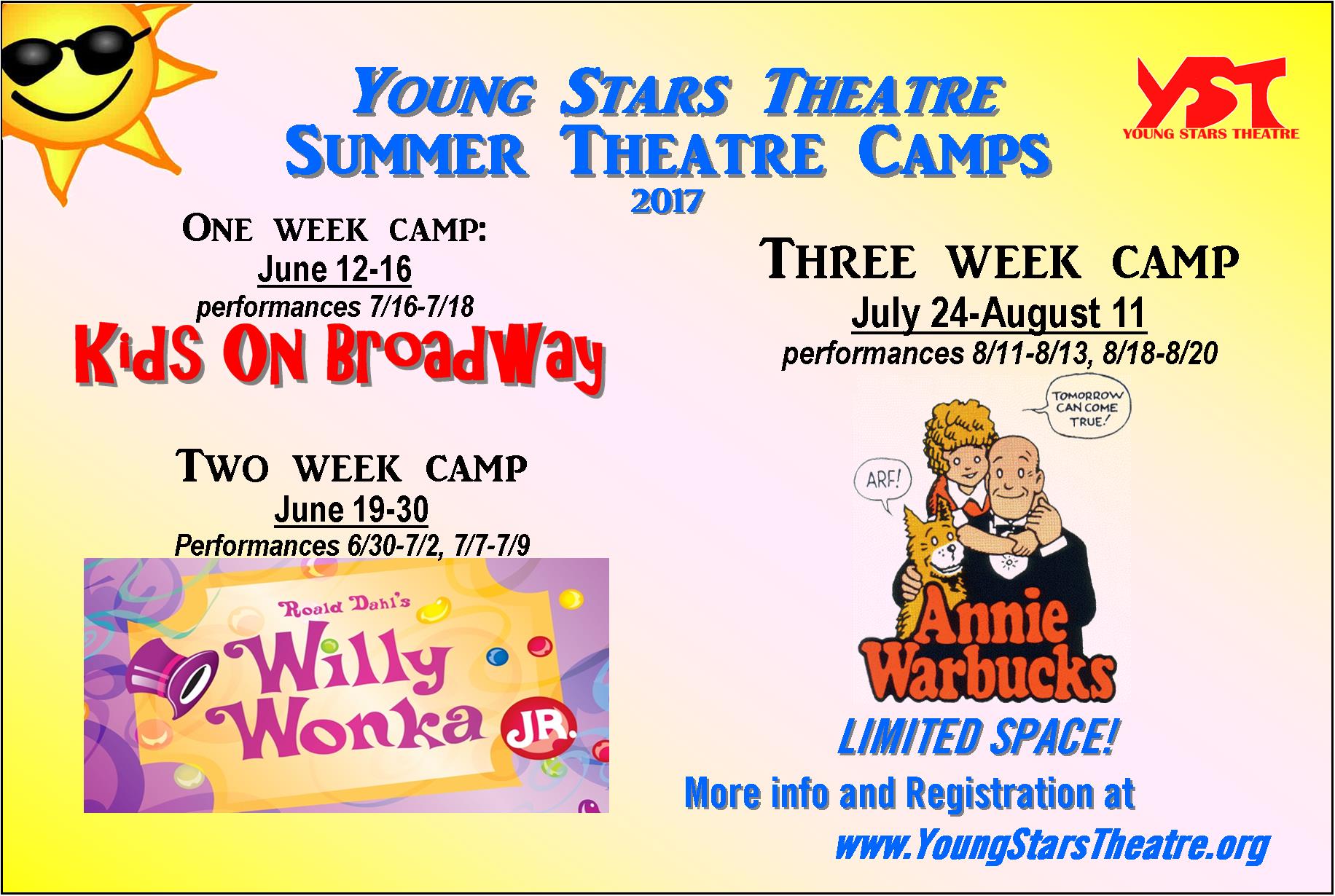 June-August 2017
Young Starts Theatre Summer Camps 2017!
YST is offering summer musical theatre camps at the Fremont! Program directors Jack and Gloria Bennett produced their first theatre camp in the summer of 1997, and have since produced 13 camps and over 100 shows together, most with all-youth casts.YST is offering 3 sessions this summer, for 1, 2 or 3 weeks, with opportunities and challenges to accommodate the beginning youth actor and the working professional. YST camp is the place for the youth actor who wants to grow as an actor and have the time of their lives. YST camp trains the actor in all aspects of performance, helping their skill set expand while producing a high level show. If your child is up to the challenge, YST summer camp is the place for them! Fees for the camps do apply, but work and fiancialneed scholarships are available. For more information, and to register, visit: YoungStarsTheatre.org. Space is limited, so register now!
Guest Production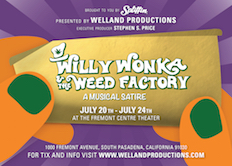 July 20 – 24, 2017
Willy Wonka and the Weed Factory
- A Musical Satire
Written by Brittany Belland and Weslie Lechner
Music by Patrick Boylan. Executive Producer Stephen S. Price
Sponsored by Spliffin.
Tickets $25.
Thursday, July 20th @ 8pm, Friday, July 21st @ 8pm, Saturday, July 22nd @ 8pm
Sunday, July 23rd @ 3pm, Monday July 24th @ 8pm
Marijuana has just been legalized for use and production all across the United States, and one small town of Marietta, Ohio is about to become home to the nation's very first cannabis factory. Willy Wonka and the Weed Factory is an original, comedy musical about five "Golden Spliffin" winners who receive an invitation from a hemp enthusiast to come tour his factory and experience all that cannabis has to offer. Inspired by the beloved Roald Dahl classic, WWWF explores the history of weed's criminalization and its ties to social and racial injustice, as well as all the medicinal and environmental benefits that cannabis has to offer. It's more than just a story about smoking weed, it's a story of love, trust, and above all, acceptance of others. For Tickets and Information visit www.wellandproductions.com.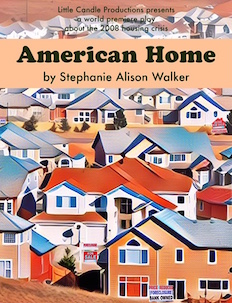 August 25 - September 24, 2017 – WORLD PREMIERE!
"American Home"
by Stephanie Alison Walker
Presented by Little Candle Productions
Thurs, Fri, and Sat @ 8pm, Sun @ 2pm.
Preview Friday, August 25 @ 8pm. Opening Night Gala: Saturday, August 26 @ 8pm
One out of every 54 homes in America received a foreclosure notice in 2008. Award-winning playwright and author of Love in the Time of Foreclosure, Stephanie Alison Walker, takes audiences on a deeply personal journey through recent history as she shines a light on three out of the millions of stories of loss. A young couple faces eviction from the dream house they stretched to buy; an elderly widow falls prey to a reverse mortgage scheme, and a minister of the prosperity gospel must face the flock she's led astray.American Home takes an unflinching look at the impossible choices people make when faced with losing everything, and, ultimately, celebrates the powerful resilience of community and the human spirit.
In the News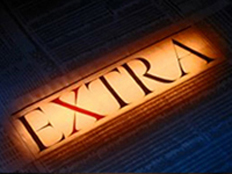 "Holding On~Letting Go" Kickstarter Campaign Successfully Funded!
Our Kickstarter campaign to take our acclaimed show "Holding On~Letting Go" to the prestigious 2013 National Black Theatre Festival was a success! We thank all of our wonderful donors who made it possible to present this special show to a larger audience. For a list of all those who made our trip possible visit our Kickstarter Donor Angels page.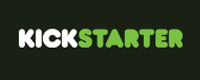 Click the Kickstarter button for more information about our campaign, including a video preview of the show!
Recent Interviews