"The Fremont Centre Theatre stage has been graced during its past years by such varied & exceptional talent that we are constantly in awe of those whose limelight we have been privileged to share" –Backstage West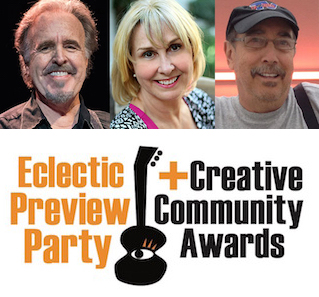 Sunday April 23, 2017 @ 4:30pm
The Eclectic Preview Party
& 2017 Creative Community Awards
A fun evening of cocktails, dinner and music
honoring Dave Plenn, Lissa Reynolds & Howard Spector.
You're invited to The Eclectic Preview Party! Enjoy music, food and cocktails in the comfort of Craft Hill Restaurant. Get a sneak preview of some of the bands playing The Eclectic 2017. And help us celebrate the recipients of the 2017 Creative Community Awards: Dave Plen, Musician and owner of South Pasadena's Dinosaur Farm, Lissa Reynolds and Howard Spector, SPARC, South Pasadena Arts Council
Musical Performances by Shelby Gogreve, Powdercoat, Redd Carter & Kelly Kidd, Aaron & Jane, Daniel Szabo, and our own Brad Colerick and the entire South Pasadena Transit Authority!
Craft Hill, 424 Fair Oaks Ave, South Pasadena from 4:30-8:3pm. Tickets $60 - $25 tax-deductable.
4:30 Cocktails & Silent Auction - 5:00 Dinner & Awards - 6:30-8:30 Special Musical Performances
This event supports The Eclectic and helps keep the festival for free. Last year's event sold out quickly!
Order your tickets now and enjoy a great evening in South Pasadena.
On Stage Now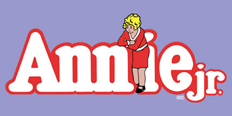 May 12 - June 4, 2017
Annie Jr.
Presented by Young Stars Theatre.
With equal measures of pluck and positivity, little orphan Annie charms everyone's hearts despite a next-to-nothing start in 1930's New York City. Annie is determined to find the parents who abandoned her years ago on the doorstep of an orphanage run by the cruel Miss Hannigan. Will Annie foil Miss Hannigan's evil machinations and find a new home and family? Come find out at YST's production, complete with favorites like "Hard-Knock Life", "Easy Street", and "Tomorrow". You'll leave with a spring in your step and a song in your heart!
Tickets $25, Gala opening night shows $30 (includes afterparty).
To purchase tickets over the phone and questions about this production, please call 626-269-3609.
Friday, May 12th at 7pm GALA
Saturday, May 13th at 7pm GALA
Friday, May 19, 26 and June 2 @ 7pm
Saturday, May 20, 27 and June 3 @ 7pm
Saturday Matinee, May 20 @ 3pm
Sunday Matinee, May 14, 21, 28 and June 4 @ 2pm
Sunday, May 14, 28 and June 4 @ 6pm
Ongoing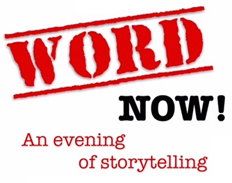 Next Performance To Be Announced
Word NOW! An Evening of Storytelling
Presented by Word Now Productions and
Fremont Centre Theatre. Tickets $15.
Visit www.wordnowstories.com for bios on our storytellers scheduled to perform and to listen to and download podcasts from our previous shows.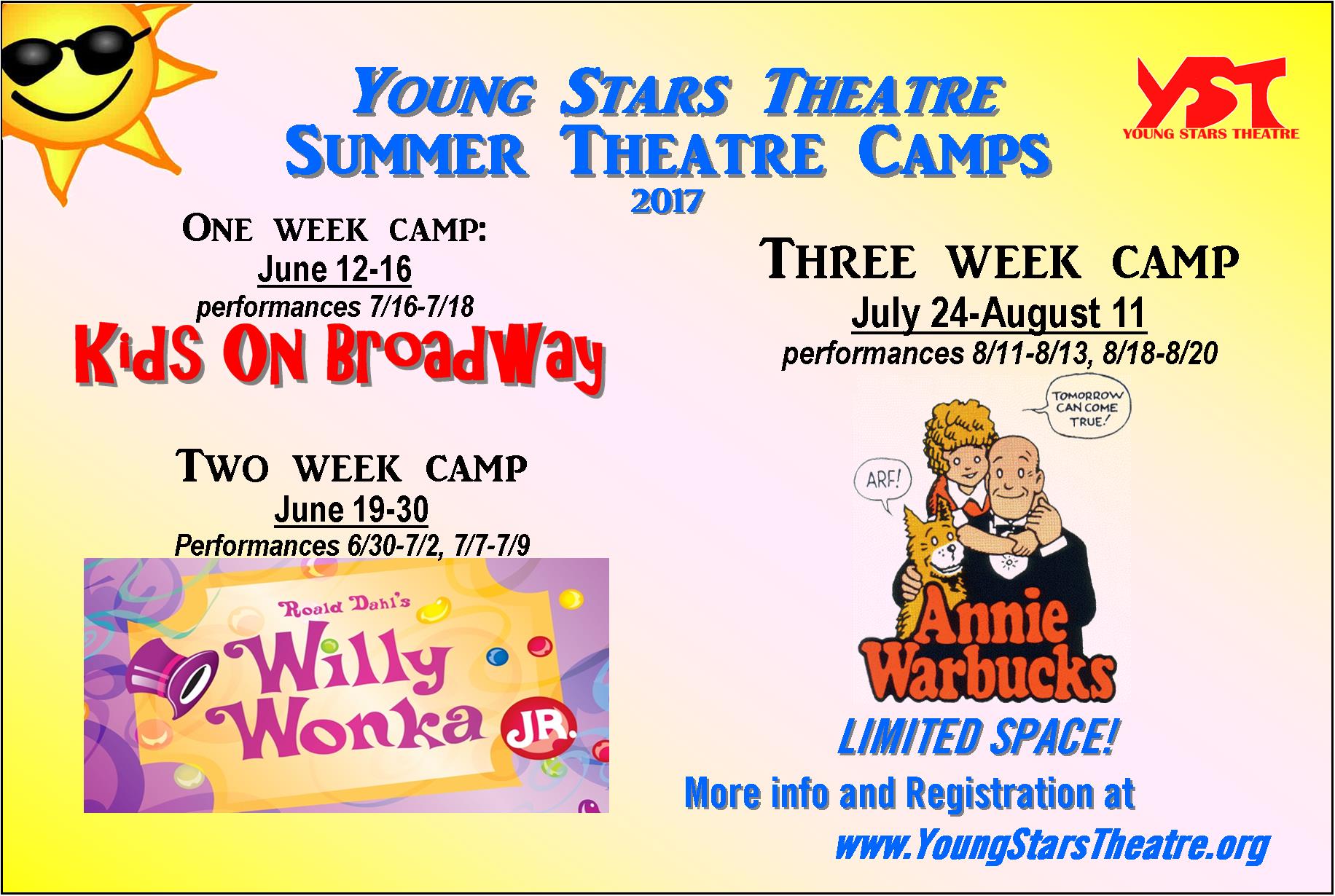 June-August 2017
Young Starts Theatre Summer Camps 2017!
YST is offering summer musical theatre camps at the Fremont! Program directors Jack and Gloria Bennett produced their first theatre camp in the summer of 1997, and have since produced 13 camps and over 100 shows together, most with all-youth casts.
YST is offering 3 sessions this summer, for 1, 2 or 3 weeks, with opportunities and challenges to accommodate the beginning youth actor and the working professional.
YST camp is the place for the youth actor who wants to grow as an actor and have the time of their lives. YST camp trains the actor in all aspects of performance, helping their skill set expand while producing a high level show. If your child is up to the challenge, YST summer camp is the place for them!
Fees for the camps do apply, but work and fiancialneed scholarships are available. For more information, and to register, visit: YoungStarsTheatre.org. Space is limited, so register now!
In the News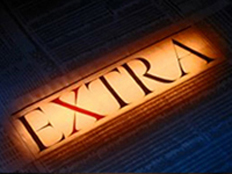 "Holding On~Letting Go" Kickstarter Campaign Successfully Funded!
Our Kickstarter campaign to take our acclaimed show "Holding On~Letting Go" to the prestigious 2013 National Black Theatre Festival was a success! We thank all of our wonderful donors who made it possible to present this special show to a larger audience. For a list of all those who made our trip possible visit our Kickstarter Donor Angels page.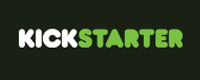 Click the Kickstarter button for more information about our campaign, including a video preview of the show!
Recent Interviews