"The Fremont Centre Theatre stage has been graced during its past years by such varied & exceptional talent that we are constantly in awe of those whose limelight we have been privileged to share" –Backstage West
On Stage now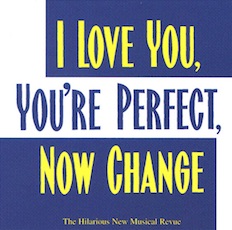 February 5-28, 2016
I Love You, You're Perfect, Now Change
by Joe DiPietro. Music by Jimmy Roberts
Presented by Young Stars Theatre.
The perfect show for the month of LOVE! "I Love You, You're Perfect, Now Change" is a hilarious and poignant exploration of modern American relationships, from the first date, through marriage, and beyond. Songs like "Cantata for a First Date", "A Stud and a Babe", "Tear Jerk", and "Single Man Drought" will leave you sore with laughter, and only moments later you'll find yourself reaching for a tissue! You may leave the theatre humming the songs, but you'll be talking about this show for a long time to come. Don't miss it!
Note: There is some adult language-we are talking about relationships here, after all, but probably nothing much more than you would see on television-so use your own discretion. VALENTINE'S DAY COUPLES SPECIAL: $5 discount off a pair of tickets, and a complementary glass of wine!
Evening shows Fridays & Saturdays @ 8pm - February 5- 27. Tickets $30, $25 Seniors
Valentines Day, Sunday, February 14 @ 8pm. Tickets $30, $25 for Seniors
Matinee performances Sundays @ 2 pm - February 21- 28. Tickets $25, $20 Seniors
Coming Soon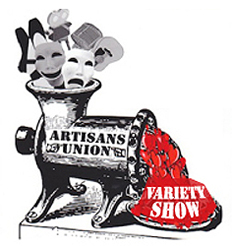 Next Performance TBD
Artisans Union Variety Show
Music, Comedy, Dance, Improv, and More!
Presented by Artisans Union and Fremont Centre Theatre.
Tickets $15 online & at the door.
Created by Jed Reynolds, the Artisans Union is the collection of artists of various disciplines creating new work for performance. The group, a team of established writers, actors, comedians, dancers, musicians, poets, improvisers and more revive the spirit of a true variety show.
Ongoing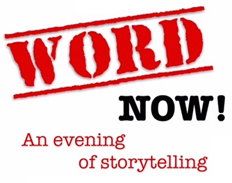 March 20 @ 7:30 pm - Next Theme OMENS
Word NOW! An Evening of Storytelling
Presented by Word Now Productions and
Fremont Centre Theatre.
Tickets $15.
March theme: OMENS Beware The Ides of March..Or Embrace Your Destiny? Visit www.wordnowstories.com for more information and to listen to or download podcasts from our previous shows!

Film & Theatre Acting Classes with Todd Babcock
Babcock Studios is offering film/ theatre acting classes at the Fremont Centre Theatre. Created by actor Todd Babcock, these scene-study intensive classes will evolve the acting process from script to screen. Classes are on Mondays 2-5pm/ 7-10pm for $225/month. Information available at www.babcockstudios.com.
In the News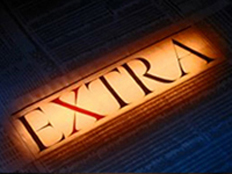 "Holding On~Letting Go" Kickstarter Campaign Successfully Funded!
Our Kickstarter campaign to take our acclaimed show "Holding On~Letting Go" to the prestigious 2013 National Black Theatre Festival was a success! We thank all of our wonderful donors who made it possible to present this special show to a larger audience. For a list of all those who made our trip possible visit our Kickstarter Donor Angels page.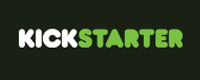 Click the Kickstarter button for more information about our campaign, including a video preview of the show!
Recent Interviews