"The Fremont Centre Theatre stage has been graced during its past years by such varied & exceptional talent that we are constantly in awe of those whose limelight we have been privileged to share" –Backstage West
On Stage Now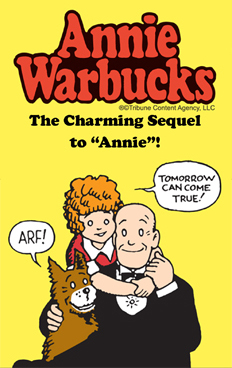 August 11 - August 20, 2017
Annie Warbucks
The charming sequel to the Broadway musical "Annie".
Presented by Young Stars Theatre.
Tickets $25.00.
Showtimes
Fridays August 11 and 18 at 7pm
Saturdays August 12 and 19 at 7pm
Sundays August 13 and 20 at 1pm and 6pm
In this fantastic sequel to Annie, the action picks up right where Annie leaves off, when Child Welfare Commissioner Harriet Doyle arrives on the scene to inform Daddy Warbucks that he must marry within 60 days so that the newly adopted Annie can have a proper mother. Will Annie get to stay with Daddy Warbucks? Will Daddy Warbucks find a wife in time? Find out at YST!
For more information please call 626-269-3609.
Guest Production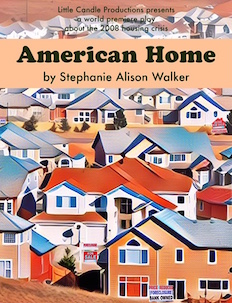 August 25 - September 24, 2017 – WORLD PREMIERE!
"American Home"
by Stephanie Alison Walker
Presented by Little Candle Productions
Thurs, Fri, and Sat @ 8pm, Sun @ 2pm.
Preview Friday, August 25 @ 8pm. Opening Night Gala: Saturday, August 26 @ 8pm
One out of every 54 homes in America received a foreclosure notice in 2008. Award-winning playwright and author of Love in the Time of Foreclosure, Stephanie Alison Walker, takes audiences on a deeply personal journey through recent history as she shines a light on three out of the millions of stories of loss. A young couple faces eviction from the dream house they stretched to buy; an elderly widow falls prey to a reverse mortgage scheme, and a minister of the prosperity gospel must face the flock she's led astray.American Home takes an unflinching look at the impossible choices people make when faced with losing everything, and, ultimately, celebrates the powerful resilience of community and the human spirit.
Ongoing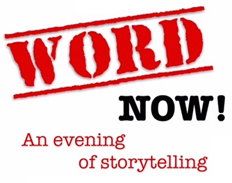 September 17, 2017 @ 7:30pm - THEME: HEAT
Word NOW! An Evening of Storytelling
Presented by Word Now Productions and
Fremont Centre Theatre. Tickets $15.
Our upcoming theme is HEAT!
Have you ever been caught up in
the HEAT of the moment - the HEAT of passion 
- the HEAT of the night - a HEATED debate?
Was the HEAT turned all the way up?

Visit www.wordnowstories.com for bios on our storytellers scheduled to perform and to listen to and download podcasts from our previous shows.
In the News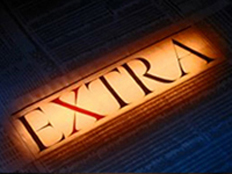 "Holding On~Letting Go" Kickstarter Campaign Successfully Funded!
Our Kickstarter campaign to take our acclaimed show "Holding On~Letting Go" to the prestigious 2013 National Black Theatre Festival was a success! We thank all of our wonderful donors who made it possible to present this special show to a larger audience. For a list of all those who made our trip possible visit our Kickstarter Donor Angels page.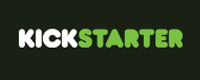 Click the Kickstarter button for more information about our campaign, including a video preview of the show!
Recent Interviews