World Premiere April 14, 2012
Holding On ~ Letting Go
Written by Bryan Harnetiaux, directed by James Reynolds.
"Holding On~Letting Go" had it's world premiere on April 14, 2012 and was well received by critics and audiences alike. In 2013, it was accepted into the prestigious National Black Theatre Festival in Winston-Salem, North Carolina.
Story: Bobby and Lee are a long-married couple. Lee is a hard-driving women's basketball coach. Bobby was a basketball coach and, later, an insurance salesman. But now, Bobby is in failing health, even though he is only 51. As his physical condition declines further, Bobby finds himself confronted by choices: whether to fight for every breath in hope that things will improve, or make preparations for a graceful exit.
There are still things left unsaid and undone between Lee and Bobby. These things are suddenly brought into sharp focus, as time may be running out. If we are fortunate enough to live long enough, we may all have to contemplate the decisions being faced by Bobby and Lee, in the World Premiere play "Holding On~ Letting Go."
This new production re-unites director James Reynolds and playwright Bryan Harnetiaux, who last worked together on the professional World Premiere production of "National Pastime," the hit play about Jackie Robinson that ran for six months. The cast includes (in alphabetical order): Amentha Dymally, Lamar Hughes, Christian Malmin, Iona Morris, Jill Remez, Barry Wiggins.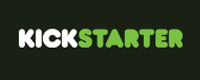 We thank all of our Kickstarter Donor Angels who made it possible to take Holding On~Letting Go to the National Black Theatre Festival! Our show was a great success!
Click the Kickstarter icon to the left to view our project. For a list of Donor Angels visit this link.
REVIEWS
"I sat transfixed by the play...Tightly written and magnificently directed.." - Al Martinez, Daily News
"Pick of The Week" – LAWeekly
"100% SWEET" – Bitter Lemons
"Intelligently written, passionately acted....so many in the audience are so touched....The true strength of this production is the performers themselves, who take this gentle script and make it vividly real." -Frances Baum Nicholson, Pasadena Star News
"Holding On~Letting Go", directed by James Reynolds (Abe Carver/'Days of Our Lives'), is an engrossing, on the edge of your seat drama that openly and honestly presents the topic of hospice and dying..."Holding On~Letting Go" is, at it's core, a love story." - Darlene Donloe, Donloe's Lowdown
"The characters' grief are believable and real, as it is expressed with precision by the talented acting..." - Kristi Tisor Ambriz, Life In LA
"This presentation is one to be looked at... the two leads in this production perform their roles with much heart and plenty of soul." - Richard Borowy, Accessibly Live Off-Line
"To Hold On, or to Let Go? Fremont Centre Theatre's Poignant New Play."- Courtney Blackburn, Pasadena Independent
"Captivatingly involving…do take the time to catch this true to life, disturbingly worthy drama." - Pat Taylor, Tolucan Times
GALLERY
Iona Morris (as Lee). Photo Carla L. Fallberg.

Jill Remez (as Virginia) &
Barry Wiggins (as Bobby). Photo Carla L. Fallberg.

Amentha Dymally (as May) & Barry Wiggins(as Bobby).
Photo Carla L. Fallberg.
Barry Wiggins(as Bobby)& Christian Malmin (as Roger).
Photo Carla L. Fallberg.
Lamar Hughes (as Gabe) & Barry Wiggins(as Bobby).
Photo Carla L. Fallberg.