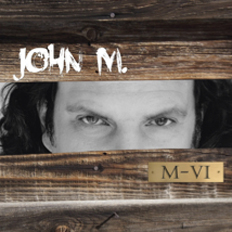 Friday, March 20th@ 8pm. Doors open @ 7:30pm
John M CD Release Party

AMERICANA SINGER/SONGWRITER JOHN M invites you to celebrate the re-
lease of his sixth CD; "M-VI"! This is a full band show! Featuring: Elise Gyle, Nick Kirgo, Dave Beyer, Debra Dobkin, John O'Kennedy, Randy Landas and Alex Del Zoppo Plus special guests LISA NEMZO, and others TBA. SEVERINE BROWNE will open the show.
"He holds the listener captive from beginning to end. He can be a hard hitting rock god in one moment, then slide into a gentle soothing ballad with ease the next. Brilliant!" - Shashona McCall, Indie-Showcase / Awesome Radio.