September-November 2002


No Scratch - 21st Anniversary Revival!

A radical farce written & directed by Frederick Bailey. Songs by Stephen Tobolowsky.

A lunatic rock 'n' roll comedy! No Scratch is the story of actors scratching to get by in a rundown part of the city, during the Great Depression of the '80s.

REVIEWS

Broadway Playwright Beth Henly calls NO SCRATCH a "kinetic theatre extravaganza".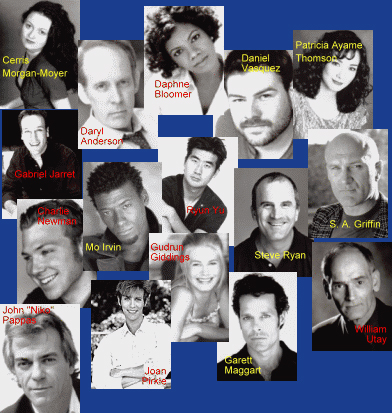 CAST
Garett Maggart
S.A. Griffin
Moe Irvin
Will Utay
Gabriel Jarret
Joan Pirkle
John Pappas
Charlie Newman
Ryun Yu
Steve Ryan
Daphne Bloomer
Cerris Morgan-Moyer
Patricia Ayame Thomson
Gudrun Giddings
Daniel R. Vasquez