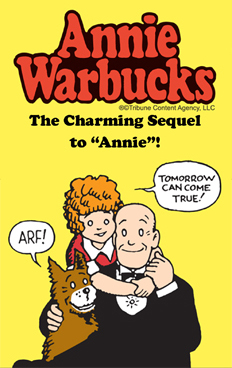 August 11-20, 2017
Annie Warbucks
The charming sequel to the Broadway musical "Annie".
Presented by Young Stars Theatre.
In this fantastic sequel to Annie, the action picks up right where Annie leaves off, when Child Welfare Commissioner Harriet Doyle arrives on the scene to inform Daddy Warbucks that he must marry within 60 days so that the newly adopted Annie can have a proper mother. Will Annie get to stay with Daddy Warbucks? Will Daddy Warbucks find a wife in time? Find out at YST!